Networking (The Proactive Job Search)
80% of your time spent in the job/internship search should be networking. More resources, insights, tips, and tricks can be found below in our "Career Resources".
Get in the Networking Mindset
People hire who they know and trust. Hiring is one of the riskiest and most costly things a company can do, which is why hiring managers often rely on referrals from current employees when recruiting talent. You can become a known and trusted candidate through networking!
Keep it real: Networking is about building authentic, trusting relationships that last over time.
Be curious: Focus on genuinely getting to know people, asking them questions, and learning how their experiences and passions got them where they are.
Get prepared to introduce yourself to professionals! Use VMock Elevator Pitch to get feedback on your virtual introduction—an important networking tool. VMock Elevator Pitch is an exciting new tool that enables you to practice and get immediate feedback on your elevator pitch, particularly in virtual settings and with AI-assisted interviewing platforms.
Set Up Informational Interviews
Informational interviews are career conversations where you ask questions of a professional to gain insights and learn about their work. They can be in-person, over the phone, via Skype or Zoom. You not only get valuable information, but also begin to build trusting and authentic relationships.
Follow Up and Stay in Touch
After an informational interview, connect with your contact on LinkedIn.
Send your contact follow-up emails when you've checked out resources they shared, followed useful advice they gave you, or to update them on your progress.

See Networking Follow Up Sample Communications in "Career Resources" below.

Share articles that pertained to your conversation.
Ask to meet up again over time.
Review Sample Emails for Networking and Informational Interviews (thank you e-mails included) in "Career Resources" below.
Manage Your Contacts
Invest in the growth of relationships with the goal of building advocates that will help you find jobs, refer you to opportunities, and connect you to their networks.
Block out time in your calendar to devote to networking.
Track your relationships using Excel/Google sheet, your calendar, or a system like Trello.
Reach out to people you believe will advocate for you in the job search once a month.
Reach out to other contacts at least once a term.
Additional Career Resources Below
Top Companies List
Contact Tracking Template
Managing Your Networking Relationships with Trello
For a fantastic step-by-step guide, we recommend The 2-Hour Job Search. This book is a comprehensive guide on how to build your entire job or internship search plan in 2-hours and then execute it using networking.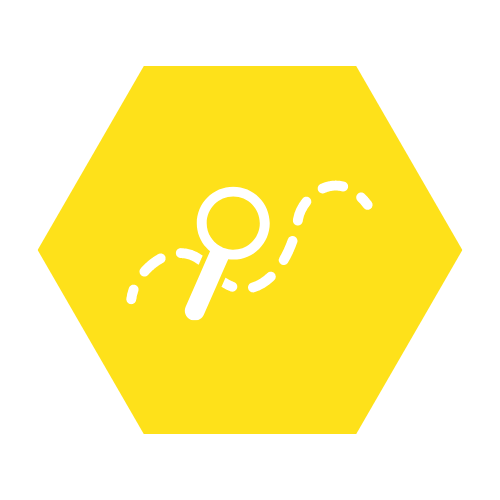 Find People
Using your Top Jobs and Top Companies Lists (see in "Career Resources") as a guide to identify people to connect with.
Start with who you already know and who they know.
Use LinkedIn's alumni search tool
Attend Career Fairs and on-campus recruiting events.
Leverage the UO Alumni Association.
Lundquist Connect Check out this online platform where students can network with alumni and friends of the college to build connections, share insights, and advance their careers.*
*As with any networking communication, be aware that professionals may respond back to you at different rates, depending on their schedules. This is not personal, just the reality of professional life. Feel free to try again, a week later, if you don't get a response the first time.
Connect with UO Alumni Association chapters in your area.
Review the 5 Tips When Contacting Alumni for Networking of Mentoring (see Career Resources below).
Consider joining an affinity group or identity-based group and taking advantage of networking opportunities:
Research is a key piece of the Proactive approach to a job/internship search. Learning more about companies, their leaders, and their growth can help you to make strategic decisions about organizations you may want to approach. Did you know that we have great research capabilities here at the UO, through the Knight Library? It is NEVER too soon to start researching companies!
Schedule an appointment with Genifer Snipes, Business Reference Librarian at the Knight Library, to learn how to search for the types of companies you want to work for.
Additionally, we recommend cracking open The 2-Hour Job Search. This book acts as a comprehensive guide to maximizing your networking strategies and skills for the job search.